Special locations are locations on the map where the monsters, for that plane, are slightly stronger then ones you are use to fighting.
An example of a special location can be seen to the right or bottom for mobile.
These places drop specific quest items and there is one special location per plane. There is one caveat to these locations: You cannot use exploration here to get the quest items to drop, they must be obtained by manually fighting monsters in these locations.
The quest items you get from these locations can be used in quests that further unlock aspects of the game.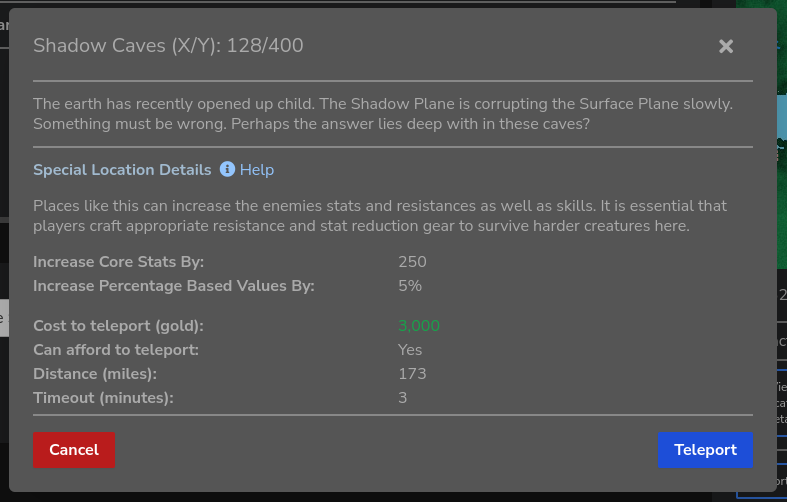 Click/Tap me to make me larger.
You are not connected to the internet.
Showing 1 to 10 of 15 results