Disenchanting can be done in a verity of ways and will level your enchanting skill by half per successful disenchant.
Disenchanting also gets you a currency: Gold Dust, which is used in a verity of aspects from conjuring celestials to quests, gear upgrades and more.
Disenchanting can be done from the Item Comparison window when an item drops from a monster, the character sheet tab in the inventory, or through a setting on the character settings page to auto disenchant drops.
New players are not encouraged to enable auto disenchant until they get off Surface.
How to disenchant.
For this example, we are going to go through the character sheet, inventory section. For mobile players, click the character sheet tab, select Inventory Management from the drop down to follow along.
As you can see (to the right or bottom for mobile) I have some enchanted items. If you are unfamiliar with enchanting, check out the enchanting docs.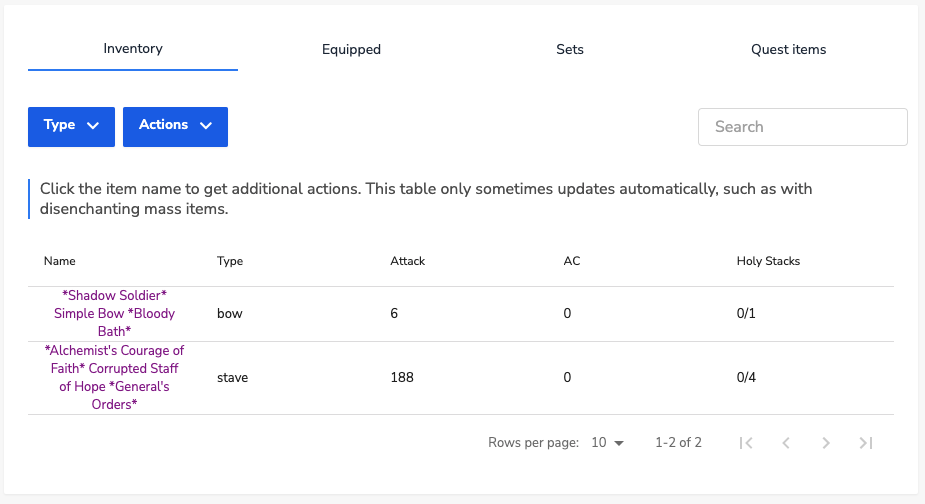 Click/Tap me to make me larger.
Or I can do this by disenchanting all the enchanted items. Careful, if you have unique items, move them first to a set to "stash them". You can also read about Inventory Management and Set Management.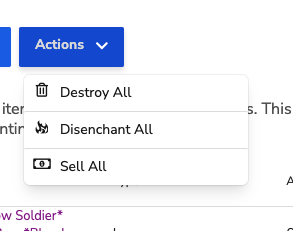 Click/Tap me to make me larger.
I can do this one by one, by clicking on the item name itself in the table.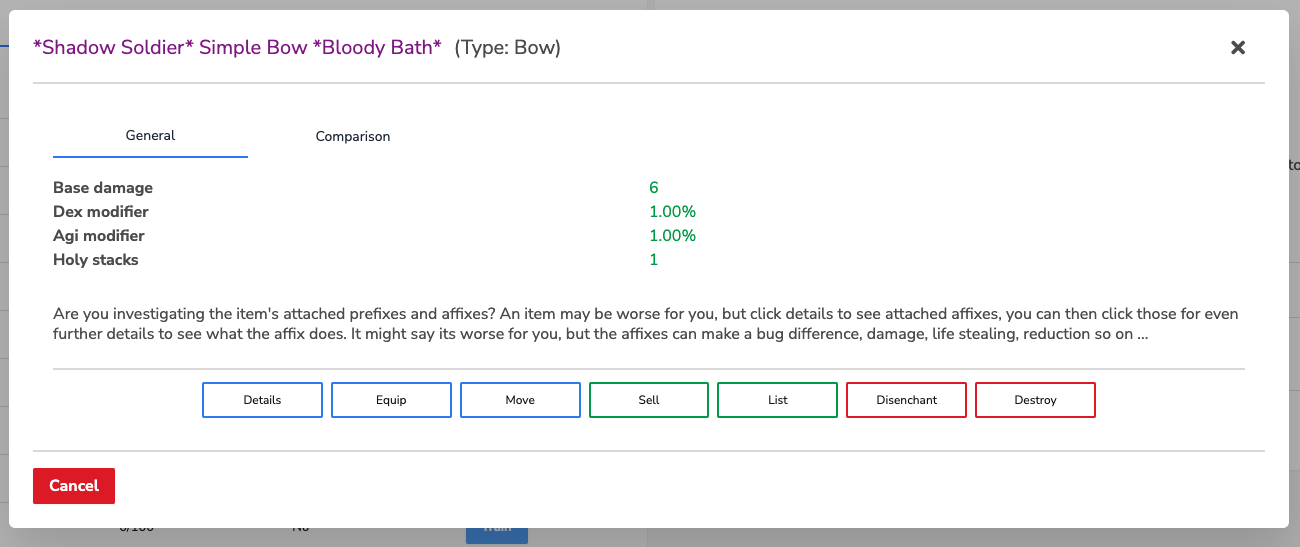 Click/Tap me to make me larger.
In this case I chose to disenchant all the items, now you can see in the Server Message Tab that not only did I fail, I also disenchanted some items and even gained a skill level in enchanting, plus – to top it all off - managed to get some Gold Dust!

Click/Tap me to make me larger.